COVID-19 TESTING (Appointment Required)
Sunday, January 31, 2021
•
18 Shevat 5781
12:00 PM - 3:00 PM
HALLWAY
FOR WJC MEMBERS AND THEIR FAMILIES*
COVID-19 SWAB TESTING
IF YOU HAVE PREVIOUSLY BEEN TESTED BY ENZO (AT ANY TIME) SIMPLY
CLICK HERE
AND PICK A TIME (if you have not done so yet for this Sunday, Jan. 31).
IF YOU HAVE
NEVER
BEEN TESTED BY ENZO BEFORE:
REGISTER HERE FIRST
(after completion, use the calendar link for a specific appointment time)
Accurate COVID-19 drive-up testing through Enzo.
No copayment or out of pocket expenses with insurance.
Currently, Enzo's test results are available within 1-3 days.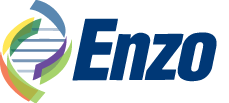 *NON-MEMBERS OF WJC:
Non-members are welcomed to participate in our testing program, but need to obtain a prescription from their primary provider and bring it with them on Sunday for the testing to be performed.
You must bring your photo ID and insurance card.
Share Print Save To My Calendar
Mon, March 8 2021 24 Adar 5781