COVID-19 DRIVE UP TESTING
Past Sessions
Tuesday, September 15, 2020

•

26 Elul 5780

-

10:00 AM - 3:00 PM

-

PARKING LOT
Wednesday, August 26, 2020

•

6 Elul 5780

-

10:00 AM - 3:00 PM

-

PARKING LOT
Wednesday, August 12, 2020

•

22 Av 5780

-

10:00 AM - 3:00 PM

-

PARKING LOT
COVID-19 SWAB DRIVE-UP TESTING
AT WJC PARKING LOT
WJC has teamed up with local lab, Enzo, to provide drive-up testing for anyone in the community. Currently, Enzo's test results are available within 1-3 days. We plan on offering this to our community several times in the coming months.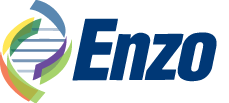 Registration is Necessary and a Prescription is Required - there is no copay charge
To Register you must do the following:
1) Call your doctor and have them fax your prescription to Enzo, Fax 631-759-9805 AND
2) REGISTER ONLINE HERE or Call 1-800-550-3033, have your ID and Insurance card available.
Share Print Save To My Calendar
Tue, September 22 2020 4 Tishrei 5781